THE WALT DISNEY WORLD MARATHON WEEKEND IS NEXT WEEK!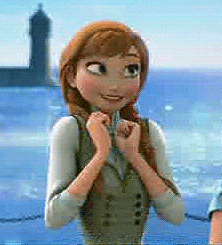 This marathon has really crept up on me- it feels like yesterday Matthew and I were debating about which races we wanted to do this year. Despite feeling a little unprepared, I am so excited for all the fun that comes along with the WDW Marathon Weekend. Without any other fanfare, here's a quick Five Things Friday all about my favorite things at one of my favorite race weekends of the year!
1. The Expo
2018 Expo.
For as crowded as the expo has been the last few years, I still absolutely love checking out all the booths, looking at all the unique Disney and runDisney merchandise, and browsing all the cool running-related vendors. This year, I'm excited that they've made some changes to the layout of the expo (added another building) and I'm hopeful this will cut down on some of the congestion... and maybe have added some new vendors!
2. Cigna Blogger Meet-Up
Racing through a scavenger hunt in Hollywood Studios in 2017.
For the last few years, I have been invited to the Cigna Blogger Meet-Up at WDW Marathon Weekend. This event is always a blast and I love hanging with new and old friends. This year, we will be in Epcot for the afternoon- keep an eye on instagram and twitter (both @sparklyrunner) for updates about the event!
3. Running Ohana
Meet-up before the 2018 marathon.
Even though we get to see our running Ohana a few times a year, meeting up at Disney is a special event. We met the majority of our crew for the first time during the inaugural Dopey Challenge in 2014 and that's when we established the pre-race meet-up. It's become one of my favorite parts of our "routine" during Marathon Weekend and always helps calm my pre-race nerves when I can hang with dear friends beforehand. 💜
4. Spectating at Disney
Spectating at Cinderella's Castle in 2015.
Spectating races is fun already, but when you add in thousands and thousands of runners and Mickey Mouse?! So. Much. Fun. Because I'm only running one of the four races this weekend, I'm looking forward to cheering on runners during the other three races.
5. Running Down Main Street USA
TFW the castle comes into view.
Nothing compares to running down Main Street USA during a race. The picture above is from my first marathon- I'll never forget the overwhelming emotions I experienced when I ran towards the castle back in 2014. It's still one of the main reasons I love this race so much- I can't wait to see it again in just a few days!
Will you be at WDW Marathon Weekend? What are you looking forward to?